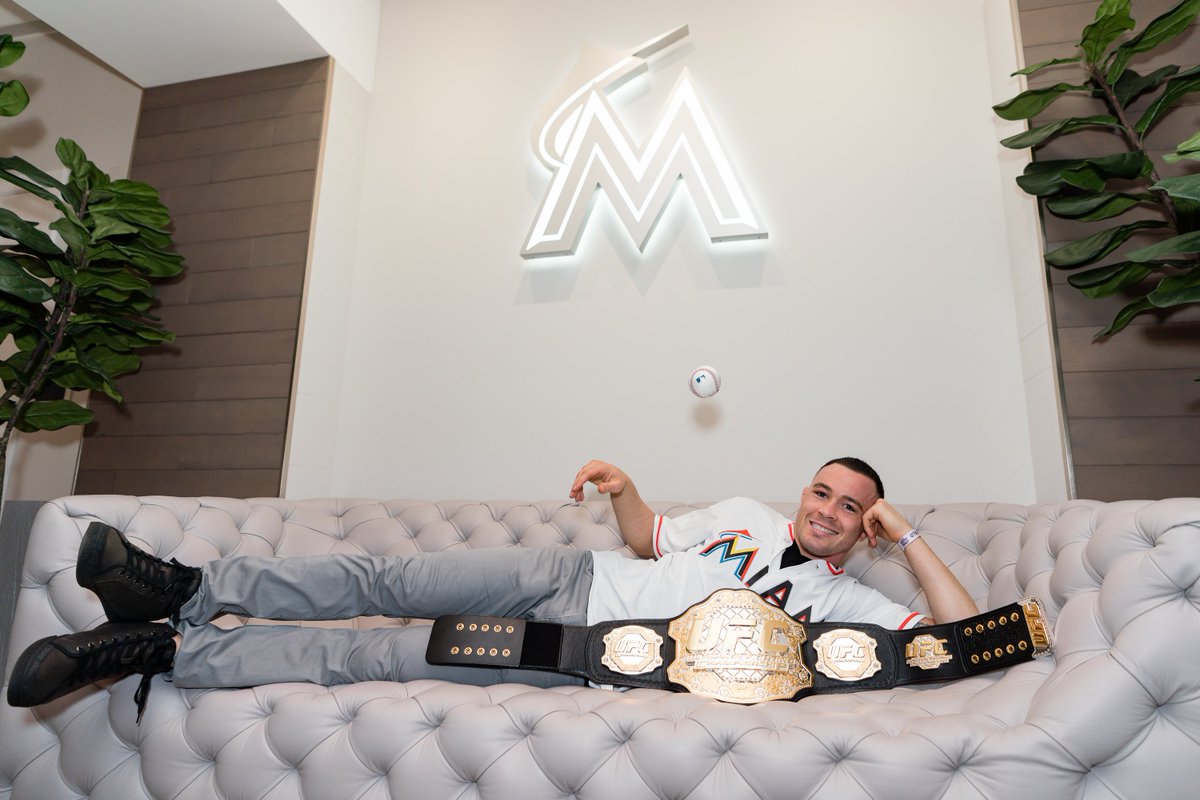 Newly crowned welterweight champion Colby Covington won the title by destroying one of the most feared fighters in the sport in Rafael Dos Anjos last weekend.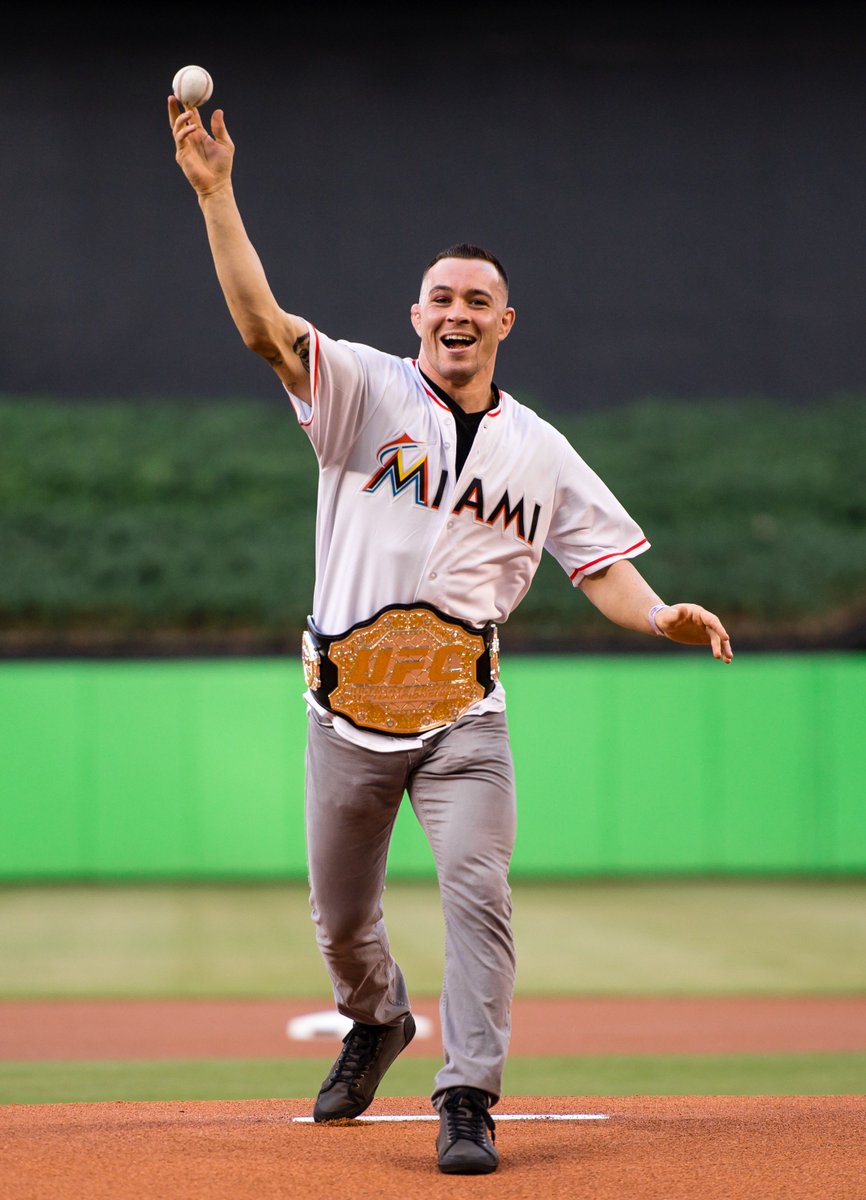 Last night was the first stop on the world promo tour the UFC is sending their new champion Colby on.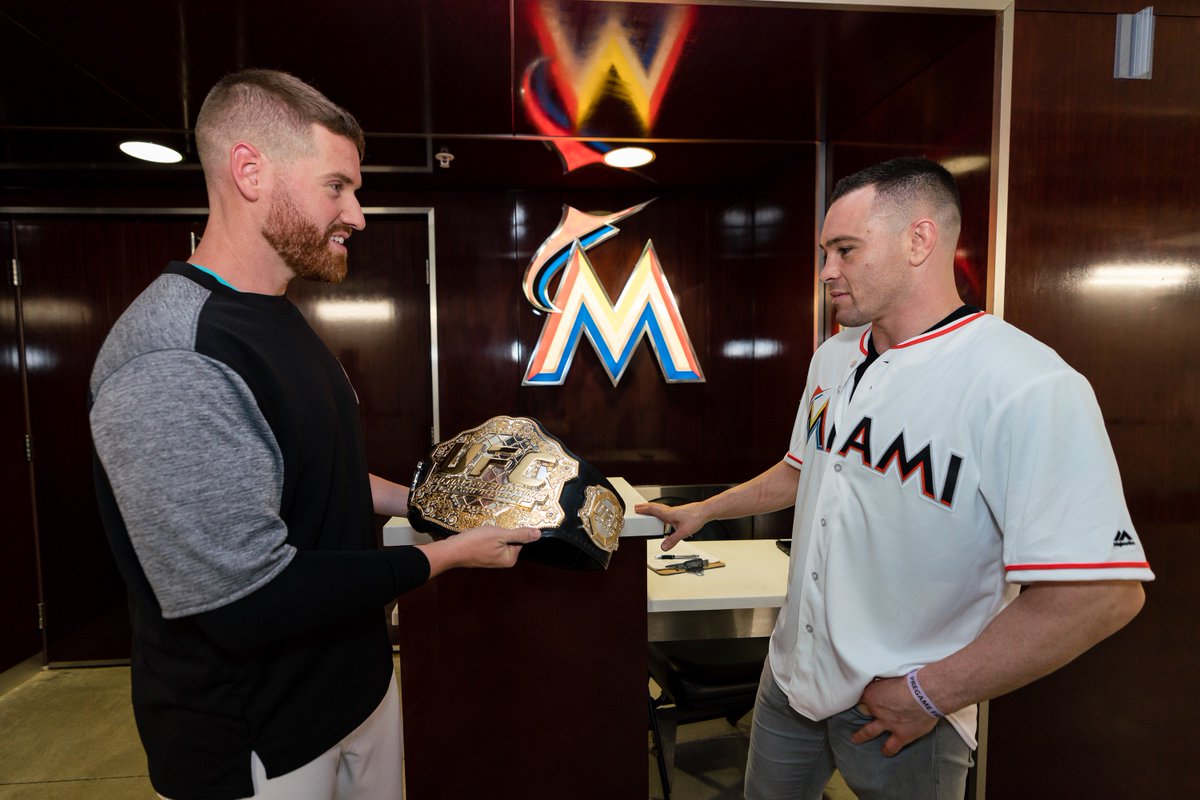 Colby threw out the first pitch in the Miami Marlins game, next he's slated to appear on Conan, check it out.